Locally Owned and Operated Since 1970
The Experts You've Trusted for Over 50 Years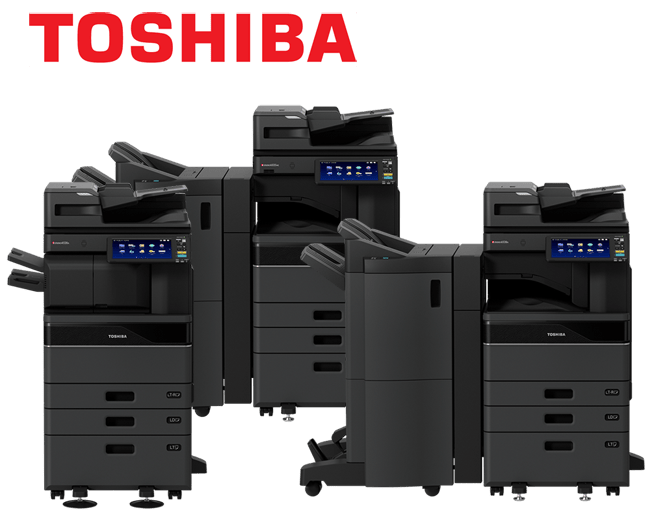 Appalachia Business Communications can handle all your Office Automation needs. We are totally focused on you, our customers, to ensure that your needs are always met. Find out what others have known for over 50 years, at Appalachia Business Communications customers are our first priority. Looking for a new machine? Browse our product catalog to see the latest in copier, printers, postage meters and office production automation.
Our goal is to have your office running as efficiently and cost effectively as possible. We are partnered with the major suppliers of technology in the industry — Toshiba, Sharp, FP, HP and Epson just to name a few. This partnering coupled with our in house expertise means we can bring you the latest in technology at an affordable price.
Toshiba earns Keypoint Intelligence's latest award by offering ruggedized products specifically engineered to tackle logistics applications while also delivering market-leading 24/7/365 service and support. Keypoint Intelligence determined Toshiba's market leadership in logistics upon evaluating related offerings in this area from an array of document imaging manufacturers.
Keypoint Intelligence pinpointed Toshiba's industry-recognized e‑STUDIO™ multifunction printers (MFPs) as capable systems designed and engineered to endure the challenges logistics settings present. A touchscreen overlay for dust protection, steel rails in paper trays, reinforced hinges on document feeders and doors bolster Toshiba e-STUDIO devices. Supporting a variety of authentication measures including PIN-based, login/password, smartcard and biometric readers, Toshiba MFPs deliver the level of security today's organizations expect.

Drivve | Image is a high-performance, feature-rich, on-premise scanning solution that enhances document workflows and seamlessly integrates them into your information management infrastructure.
Drivve | Image software optimizes business processes by intelligently capturing, processing and distributing document data with built- in security. The solution offers a variety of connectors, and comes with powerful built-in OCR (optical character recognition) and document process automation technologies.
Drivve | Image is simple to use, set up and configure, and includes easy to implement single-sign-on connections to print management solutions.