We have over 50 years of copier & equipment rental experience in the Knoxville area. Appalachia Business Communications' Short Term Copier Rentals offer many of the leading copiers, printers, scanners, plotters, and other office equipment.
– Daily, weekly, or monthly copier rentals
– Everything is included: Equipment, Maintenance, Supplies
– Certified technicians provide reliable service and IT/Network technical support
– After hours service available
– Available products range from small desk tops to 75 pages per minute color machines.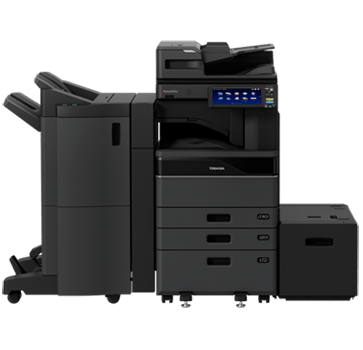 We serve our customers throughout the Knoxville area, providing the rental equipment they need at just the right time and exactly as long as it is needed. Our factory trained and certified technical support staff protects our customers from downtime and maintains their high productivity.
We provide the perfect solutions for your short term projects. We have supported all industries and non-profits over the last 50 years.
Our short term rentals also provide the perfect solution for conventions, political campaigns, sporting events and trade shows.
Make your construction job sites, temporary office spaces and satellite offices more flexible and efficient with copier and office equipment rentals.
As your business needs change, your rental contract can be adjusted to fit your evolving requirements.